By submitting an entry to this Promotion, entrants agree to be bound by these Terms and Conditions.
Entry instructions form part of these Terms and Conditions. Entries submitted with incomplete information, or found to contain invalid information, shall be deemed invalid entries.
Entry is open to Northern Ireland residents aged 18 and over. Directors, management and employees (and the immediate families of directors, management and employees) of the Promoter or the agencies or companies associated with this Promotion are not permitted to enter the Promotion.
The Promotion commences on 5 November 2021 and closes at 11:59pm on 19 December 2021. To enter the competition, entrants are required complete all required personal details on the URL: www.dromonamakesit.com/winwithtesco
There will be twenty winners. The winner will each receive a £100 Tesco voucher. Terms and conditions detail for usage of this Prize will be clearly stated on the voucher.
It is a condition of entry that the Winner agrees to be featured in advertising, on the Dromona website and social channels, and take part in any publicity relating to the promotion at the absolute discretion of the Promoter.
No automated, third party or bulk entries are permitted. Multiple entries in breach of this provision will result in those entries being disqualified. If the Promoter has reasonable grounds to suspect that such means are being used to circumvent this condition, then it may require the entrant to prove that such means were not used. If the Promoter becomes aware of an entrant using means to circumvent this condition, then these entries will be disqualified and any prize entitlement will be void.
Upon submission of an entry, entrants assign in full to the Promoter sole perpetual, worldwide, unlimited, freely assignable, royalty free license any intellectual property rights or other rights vested in the entry.
All entrants will be offered the opportunity to opt-in to communications from the Promoter. By opting in, entrants are agreeing to receiving future email communications from the Promoter, beyond the stated time period of the Promotion. All future communications will contain a link for entrants to opt-out of email communications from the Promoter.
A judging panel will assess all valid entries for the Prize and Winners will be selected at random to win the Prize. No purchase necessary.
The Winner will be notified of the fact that they have won the Prize by email, via info@dromonamakesit.com
The Promoter will use reasonable endeavors to contact the winner. If the winner does not claim the prize by 29 December 2021 by responding to info@dromonamakesit.com with address details, another winner will be redrawn and the original winner will be automatically forfeited. The winner will be contacted by email, via info@dromonamakesit.com
The Promoter reserves the right to cancel, amend, terminate or temporarily suspend this competition at any time with no liability to any entrant or any third party.
No cash or alternative prizes are available, with the exception that in the event of circumstances outside of its control, The Promoter reserves the right to award a similar prize of equal or greater value.
If for any reason any aspect of the Promotion does not function correctly, whether by means of infection by computer virus, network failure, bugs, tampering, unauthorised intervention, fraud, technical failures or any cause beyond the control of the Promoter that corrupts or affects the administration, integrity or fairness of the Promotion, then the Promoter may at its sole discretion cancel, modify or suspend the Promotion and/or invalidate affected entries.
The Promoter and its associated agencies and companies accept no liability for any loss, expense or damage which is suffered or sustained (whether or not arising from any person's negligence) in connection with the Promotion and/or Prizes, other than such liability that cannot be excluded by law including death or personal injury caused by negligence, where liability shall be limited to the minimum permissible by law.
If there are reasonable grounds to believe that there has been a breach of these Terms and Conditions by an entrant, the Promoter may, at its sole discretion invalidate the relevant entry and disqualify the entrant from the Promotion, irrespective of the stage in the Promotion reached.
The Promoters decision in all matters relating to the Promotion is final and binding and no correspondence will be entered into.
Entrants must seek the permission of their employer before entering this Promotion.
This Promotion is subject to Northern Irish law and the exclusive jurisdiction of the Northern Irish courts.
The Promoter is: Dale Farm House, 15 Dargan Road, Belfast, BT3 9LS
Entries must not contain any elements that are or are likely to be perceived as: offensive; of an explicit sexual nature; depictions or descriptions of graphic violence; sexist; racist; homophobic; commercially sensitive; defamatory; in breach of the rights of others; or otherwise illegal, unacceptable or inappropriate content.
Entrants hereby release Facebook and Instagram of all liability that can be excluded under Northern Irish law. This Promotion is in no way sponsored, endorsed or administered by, or associated with, Facebook. Entrants should be aware that they are providing information to Dromona and Ardmore Advertising and not to Facebook.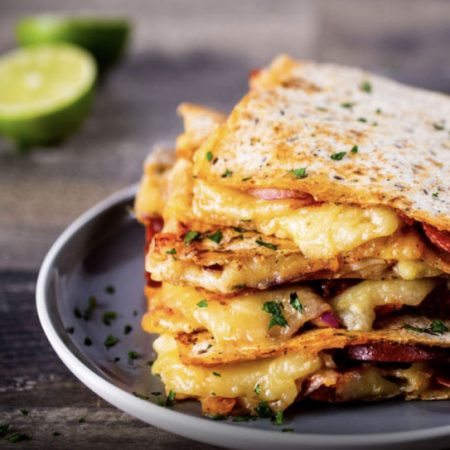 Keep up with our latest recipes and offers by joining our mailing list.
Check your spam folder for the verification email.